Right after the desire to be filthy rich and live without the worry of "not affording things we want," almost every woman's dream is to have healthy and glowing skin. Other women have it easy - maybe it's genes - but pimples and scars are far fetched problems for them and their skin is soft as a baby's bum three or more decades into their lives. Others are not so lucky and have to work hard to get their skin to cooperate or to get to a point where they can randomly go makeup-free because their skin looks that good! These are the nice life problems we are all chasing.
Now over the years, our desire for
good-looking
, healthy and glowing skin may have taken a back seat to other priorities in life… you know, making money, getting that degree or making those babies. However, most women have begun placing the health of their skin higher on the priority list.
It's only once we are here that we finally realise how there are millions of products on the beauty shelves meant to help deal with our "
situations
". The problem is not all of them work.
"Others are ridiculously expensive and will have you staring at the price like "Well for that price, I better have glowing skin and money for international vacations so I can show it off on a global scale!"."
Then you get the influencers, who will tell you all about "drinking water" and "eating healthy" to achieve
great skin
. This is certainly true but not for every woman. Some of us have skin that requires dermatologists but they often charge an arm and a leg. So where to from here?
This is where we take it back to nature. Our
grandmothers
always said there's a cure and an ointment for every ailment or pimple in the garden or straight from nature.
Here are some DIY masks to try with most ingredients right from your kitchen.


Avocado Face Mask
This is the
green mask
most of us have seen in movies, where the women are dressed in
white robes
and white towels wrapped delicately on their heads. They have a slice of cucumber on the one eye, while they have hot gossip over one of the girls or the cute guy she's dating. Avocado is
great
for the skin. Take advantage of avocado's vitamins and protein to moisturize your skin.
Ingredients:
1 ripe avocado
1 egg white – room temperature
1 tablespoon lemon juice
Mash the avo, add in the other ingredients, let it sit for 30 then rinse.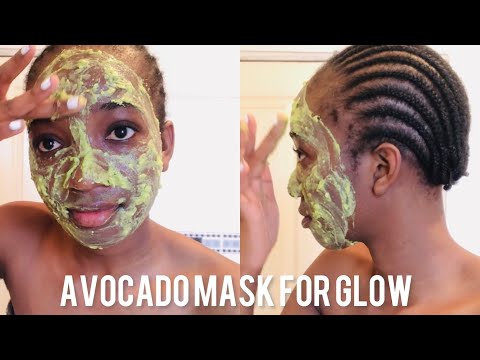 Banana Face Mask
Most beauty blogs swear by the banana mask and explain that the mask is awesome because bananas are known for their high levels of potassium, so it makes sense that applying the superfruit - with all its vitamins and minerals - to your
skin
would do nothing but greatness. Use this mask to moisturize, get rid of dead skin cells and best of all, fight wrinkles.
Ingredients:
1/2 banana
2 tablespoons honey
1 tablespoon water (plain water)
Mash the banana, add in the other
ingredients,
let it sit for 20-25 minutes then rinse with warm water, follow up with a moisturiser.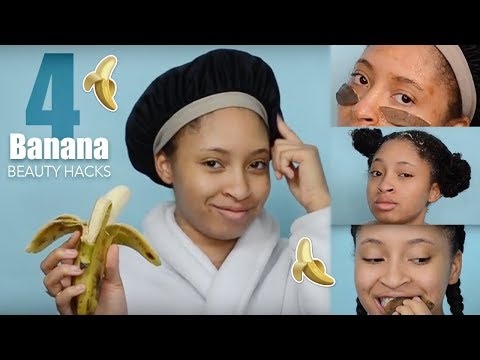 Honey Face Mask
Oh,
honey
. At this point, honey is an
absolute
must-have ingredient at home. From helping with a cough to healing your skin, honey is definitely the girl it thinks it is. For a face mask, honey is particularly good for scars and dark spots. It's also extremely easy to make.
Ingredients:
2 teaspoons raw honey
1/2 teaspoon lemon juice
Mix your ingredients and apply to your face… watch your skin heal and glow after a few
weeks
. Try not to use this mask more than twice a week though, the lemon is quite a strong ingredient.