The minute wearing a mask that covers half your face became the new norm, eye makeup went from being optional to being compulsory if you want the world to see that you've beat your face to the gods. While red lipstick and beautifully blended foundation and just the right amount of highlighter and bronze are used to create the magnet for the eyes in the room, your makeup has suddenly become the centre of attention and you need to have more than "eyebrows on fleek".
Besides needing to upgrade your
makeup skills
, it is worth remembering that eyes are the windows to your soul. Therefore, it's only fitting for the frame to be as pretty as can be because if that's where people are going to be focusing to see your soul, then we can't afford to be mediocre.
So even if you've been getting along just fine with "simple" daily makeup and your eyebrows on
fleek
, it's now time to step things up and these tips will enhance your already beautiful eyes.
Add Some Length: Cat-Eye liner
Cat eyeliner is one of the best tricks to enhance your eye makeup and it is a
classic
. However, it remains one of the trickiest things to do for women all over the world. There are ways around it though and once you figure out how to tweak the "how-to" videos on
YouTube
to ensure that you are working with what you got, you're going to be the cat-eye queen.
People go about achieving this look in different ways but the most basic (and easy to follow)
method
is to dot your way through it. Just like how your five-year-old sibling connects dots to learn new shapes in her workbook, you are going to follow the same logic. Frame the cat-eye shape using dots with your eyeliner, then once you get the frame on
lockdown
, be as steady as can be, connect the dots and fill in. Don't despair if the dots dribble you… buy a stencil set hun. You'll achieve the same results!
Add Some Colour: Eye Shadow
You can never go wrong with adding a little bit of colour. This logic goes for everything in life from
clothes
to interior design, so best believe it works for makeup as well. Now, there are various ways you can add colour to eye makeup, from using blue colour eyeliner to adding pink lashes, straight to using yellow eyebrow gel. However, doing some
magic
with your eyeshadow remains top tier.
In applying
eyeshadow
, there is a lot of freedom. You can be super clean or super messy with it. You can follow established methods like creating a cut-crease look or simply blend multiple colours to create a
kaleidoscope
worth getting lost in. The trick is to have fun, while you find the style that suits you.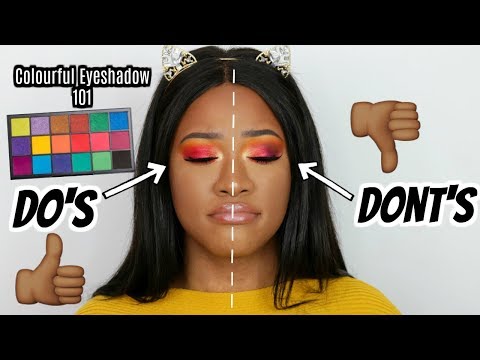 Add Some Depth: Strip Lashes
If the adding colour is a bit too loud for your liking and the cat eyeliner proves to require a math genius of Einstein level, then add some lashes
honey
. The fluffier and longer the better. Even if you have a bare eye, elongating your natural lashes by adding strip lashes will take your eye from 0 to 100!
Lashes are
not always easy
to apply - trust me I've given up multiple times attempting to push my look to the next level. However, I will always be the first to admit that once those babies are on, the
make-up
always looks hot! That said, there have been some tips shared on social media on how to best apply lashes.
The biggest tip: Make sure the glue/adhesive is sticky and wait for it to be tacky (
sticky to touch
) before putting it on your eye. Cut the lashes to fit your eye. Bend the new lashes a few times before using them.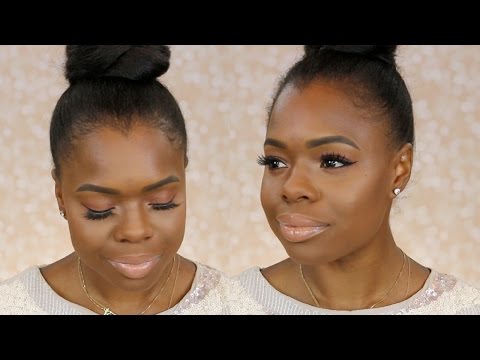 Don't panic… mmmkay? Go try it girl.