Sorisha Naidoo is spilling the tea on life as a successful businesswoman, what she's learned along the way, and sharing advice to the next generation of entrepreneurs
The Real Housewives of Durban has had us all glued to our screens since coming to
Showmax
earlier this year - but behind the glitz and the glamour are real women juggling business with families and personal ambition with relationships.
You started out working in radio and TV, what skills do you think you learned while working in media that translated over when you started your own business?
I think that TV and radio definitely have an integral part in my business as it has assisted me in marketing the brand and understanding the consumer so much better than I would sans tv ad radio.
Did you feel extra pressure to succeed in business and to prove yourself because of your husband's success?
Initially, I was intimidated as Viv has quite a portfolio, my views changed as I grew into this relationship and when we started a family I realized we are not competing, we are here to support each other's achievements and cheer the other on.
"We are not competing with other - we are here to cheer the other on."
What did you learn about yourself as a person while growing your business?
I learned that business is hard, and it can be so easy to give up, you need to have a strong mindset and get over every wave and challenge and see it as an opportunity for growth in character. I have learned that I am quite formidable and savvy. I love to jump into the deep end and love to keep learning, growing, and keeping an open mind. I have also learned to deal with stress more easily.
What's next for you career-wise?
I think it would be just growing my
Aesthetic Brand
as well as maybe dabbling in a little more radio and tv.

What was your proudest work moment?
I remember when I first started working for Southern Sun as the PR and Marketing manager and when I had to put a project together to compete with various hotels and our presentation won, it was such a milestone, the first time on radio as well as TV were also breathless moments for me.

Running a business isn't all glamour as well we know, are people surprised to realize how involved you are in the business?
I think it surprises everyone even my own husband as to how hands-on I am with all of my businesses, I like it this way and I will always be that person. I always want to have my finger on the pulse.
Did you always want to be your own boss?
Yes, whilst I enjoyed my radio and tv career, I wanted something more, something to call my own and also to have added income and the choice to leave my current career if and when I needed out.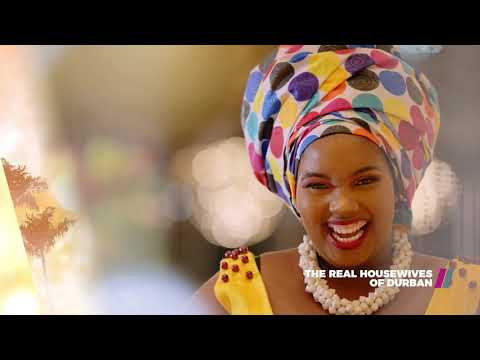 Any woman who's successful in business becomes a role model for young women, how do you feel about that responsibility?
That is a huge cross to carry as sometimes not everything we do is worthy of the responsibility being a role model gives, sometimes we have off days or make poor judgment calls, nonetheless it is a great honour for all women to be thought of in this regard.
You've spoken about the personal experience that led you to open your laser salons - do you think your understanding of women led to your success?
I have always had an interest in beauty and beauty treatments and even though I do not have the tertiary education to back that up, I believed in the aesthetic experience which I feel needs to be interpreted from the moment you walk into the last second leaving the space.
"I think it surprises everyone even my own husband as to how hands-on I am with all of my businesses."
What's the best piece of business advice you've ever been given?
The best advice I have been given is to keep your feet on the ground and live in humility.
You've spoken before about the labels you were given when you married your husband, is proving people wrong a driver for you?

I think initially it definitely was a driver as you take on new roles as mum and wife and many others the opinions others stay firmly in the rearview mirror of your life.
The Real Housewives of Durban is available on
Showmax
now