South African-Dutch singer Joya Mooi has found beautiful inspiration in the parallels of who she is and that inspiration has found a way to seep into her music. Born from a South African father and Dutch mother, her parents met in Angola while her father was in exile, so Joya faced issues of feeling like she doesn't fully belong, a phenomenon she describes as "constantly living in the middle".


And so when she finally found a medium through which she could deal with and find a way of
joyfully living
"in the middle", Joya tells
YAZA
that the feeling was nothing she'd ever experienced.
"I always loved music and in music, I felt most comfortable to be free. No matter what kind I created - my existence was welcomed and I was always in the right place."


Joya said it was through music that she has since found that being mixed-race, having an
identity
built by two very people from two different places, cultures... two ways of being and existing a blessing and life-long source of inspiration.
"I have a strong connection to my South African origins and ancestry, and it shows somehow in my music but I grew up in the Netherlands and that is prominent in my art as well."
The 30-year-old musician who is still based in Amsterdam said she has never allowed herself to forget that she is South African. She touched down on
African soil
in the late 90s when she was only 8 years old, but the memory is etched in her head.
Her father, Kenneth Mooi, a Tswana man who had joined the ANC in the 70s as a teen, had finally found his way home after being exiled at the height of the liberation struggle. Joya remembers how she was fascinated by
South Africa
even then, how the language, the style, and the rhythm in the way the people moved felt familiar before she could explain why she felt that way.
In reality, it was an emotional time for her family, who had thought that her father had died and was happy and finally relieved to see him in the flesh.


"For my father and our family, it was obviously a very emotional time. It was a reunion after a time in exile when his family didn't even know for sure if he still lived and for him being away all that time wasn't easy. But for me, it was a whole new world and it was
amazing
because even though I had never been here before then, I had a feeling I had known everyone for all my life and that I was home," Joya says.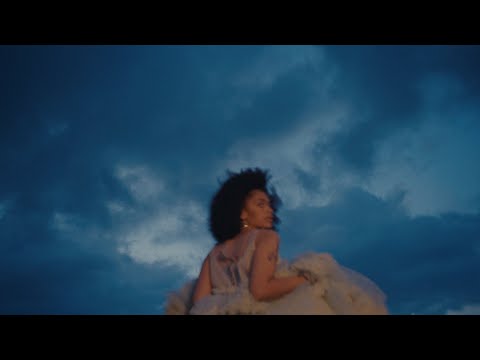 Even though her father would tell stories of Mzansi and her house would often be filled with the beautiful jazz sounds of musicians such as Abdulla Ibrahim, Miriam Makeba and
Hugh Masekela
, for Joya, it was never enough. She wanted more, she wanted to experience a piece of home.
"Growing up he would tell stories about how he grew up and how it was back home but it was not enough for me. He also gifted me with pieces of who he is through music from homes such as the soothing sounds of Miriam or harmonic jazz sounds from Africa that influenced my music."


Where she grew up,
Black families
were only a handful, and when there she was the odd mixed-race girl in most settings. In that way, she never completely felt like she belonged. However, as she continued to grow and make sense of the world and who she was in it, she also realised that she also didn't feel like she completely belonged when she was in SA.
So she always felt that she lived in the
middle
and could never truly feel like she belonged anywhere in particular. Until it dawned on her as she made music that she could never completely feel at home at one place or the other because she belonged to two and even more worlds and since she adopted that outlook, she's been happier for it.
"With Covid-19, I have felt lost because I can't feed off my homes as I would like to. That doesn't feel good. But normally being South African-Dutch is great, instead of one home, I have two."
Joya has recently released a brand-new single, Remember, off her forthcoming project. This follows the success of her debut EP Blossom Carefully that made Joya a celebrated songstress worldwide for her vocals that have seen her win hearts and devoted fans over the years.


Joya's blend of soul, alternative, and
R&B music
is influenced by jazz, which she is trained in. However, she says she creates music that isn't bound by genre but by putting feelings and thoughts into melodic words.
"When creating music, life inspires me - be it my own or that of someone I have seen, heard or imagined. I'm intrigued by something or a person in a book, just life. The other day I read a
thesis
"What difference does it make, who is speaking?" "Does it change the way we look at the work?" That left me with questions that opened my mind up to create."
She added, "All I want is to stay true to who I am and what I want, which is to tell my story, to tell my family's story, and be authentic and in my work. I don't sing about making money or material things. I want to be a good person, I sing about that. I research things I find important in life and I share my thoughts about things that enrich me, which I hope enrich you."
Joya is looking forward to growing as an artist and is eager to introduce her music to those that may have missed her
decade-long career
and she figures that Covid or not, this is the year to do it. She recently released the visuals for
Remember
and plans on sharing more content.

And while Covid may be making it hard for her to come to her second home, she's confident that she'll touch down soon.